Download brochure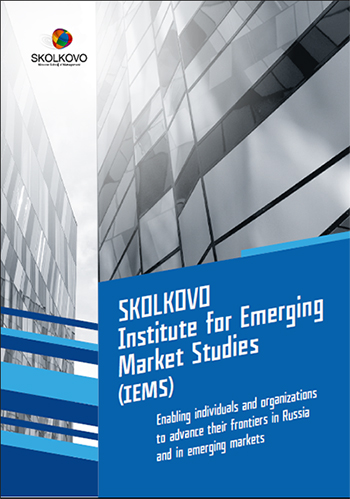 Download brochure about Centre
Download presentation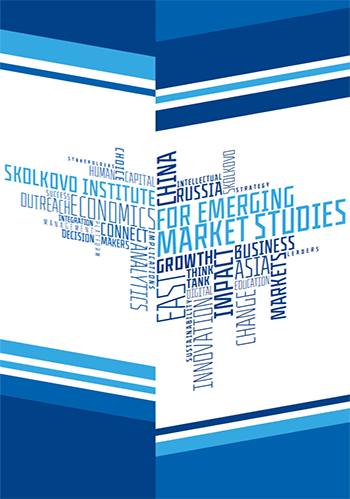 Download presentation about Centre
Global Expansion of Emerging Multinationals: Post-Crisis Adjustment
The last decade was characterized by impressive growth of outward foreign direct investments carried out by companies from emerging countries, including those of China and Russia, which has led to visible changes in global investment flows. Chinese and Russian companies were given ample opportunities for international expansion in the beginning of 2000s. The key role in this process belonged to the changes in policies of both countries and to the public support given by their governments to investment abroad. The main tendencies characterizing the entrance of Russian and Chinese companies to foreign markets are presented below.
Russian international expansion has been carried out mainly by private companies, whereas, in China, on the contrary, under the government's auspices, the most large-scale activity has been shown by state-owned enterprises. Europe has become the main target region of investment for the Russian companies, whereas the Chinese companies have concentrated on Asia-Pacific. At the same time, USA market has been equally attractive both for Russia and China.
Growth of Russian and Chinese companies' foreign investments started from roughly similar levels; however, the number of Chinese running projects has been growing considerably faster. 2008 became a record year for Chinese companies-investors. According to different estimates, in 2008, the Chinese multinationals spent abroad US$35 to US$46 billion on company mergers, whereas the Russian MNCs – around ?12 billion.
The impact of the crisis on the expansion of Russian and Chinese companies differed depending not only on sector, but also on strategic model of expansion. Entrance of Russian extractive companies, such as Norilsk Nickel and Rusal, to foreign markets was carried out, primarily, to increase the scale of activity; these companies in particular have been the most severely affected by the crisis. At the same time, a number of large Russian mining and energy corporations (such as Lukoil, Gazprom and others) have been implementing a strategy combining entrance to new markets with vertical integration towards the clients. A tendency for creation of value-added products (and services) has to some extent reduced their dependability on volatile raw materials prices. Thus, as regards investment capability, they are in a better position, which is confirmed by the deals carried through the last half-year.
Most of the largest Chinese multinationals also belong to the resource sectors, such as oil and mining. However, unlike other Russian multinationals from extractive industries, they are mainly importers rather than exporters, and most of their outward investment is directed towards securing the access to strategic natural resources and, as a result, national safety. Apart from the extractive companies, government-controlled companies, which implement large infrastructural projects, also take an active part in international activity. Due to China's solid financial standing and its aspiration to invest abroad, virtually all of these resource and infrastructure concerns are in a better position to withstand the crisis and actively continue to seek for attractive objects for investment all over the globe, all the more so as the prices have decreased.
Market seeking expansion into emerging countries is typical for the leading Russian companies working on consumer markets, such as telecommunications, retail, food products and entertainment; this process has somewhat slowed down due to hindered access to financial resources, but certainly has not stopped. Chinese manufacturing companies, which have been using their advantages in cost price for conquering the developed markets for several years now, currently are starting to pay more attention to the emerging markets.
A distinct group of investors is comprised of Russian and Chinese manufacturing companies, which hold on to the "product-line import" strategy. It involves purchasing relatively smaller but technologically more advanced manufacturers in developed countries and localizing the production of their main lines in Russia and China. Such projects were actively carried on in 2008, however, presently, in conditions of the weakened market, they seem much less profitable and are curtailed on many instances.
It is apparent, that owing to international investing, both Chinese and Russian companies acquire knowledge and new skills, expand their managerial capabilities, create global brands and enhance their competitive advantages on the global market. The overwhelming majority of both Chinese and Russian companies, that had led the foreign expansion in the previous decade, were able to preserve their organizational integrity and position on the key markets under the conditions of the global crisis. Moreover, currently there is an opportunity of acquiring potentially interesting foreign assets with price considerably lower than before. But whether the Russian and the Chinese companies would be able to continue their active investing and to take an advantage of the emerged opportunities depends on their ability to solve their primary domestic issues exacerbated by the current economic situation.
Contact us
SKOLKOVO IEMS

 

+7 495 539 30 03
SKOLKOVO Sustainable Business Center monitoring
Leave your contact details and we will send you our monthly monitoring