Download brochure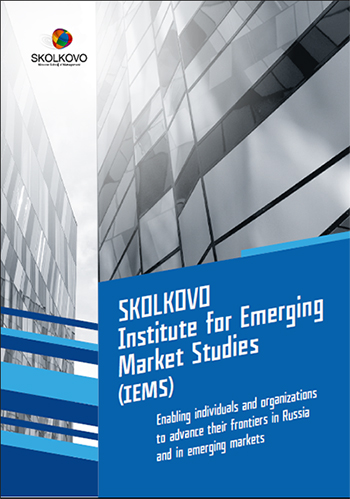 Download brochure about Centre
Download presentation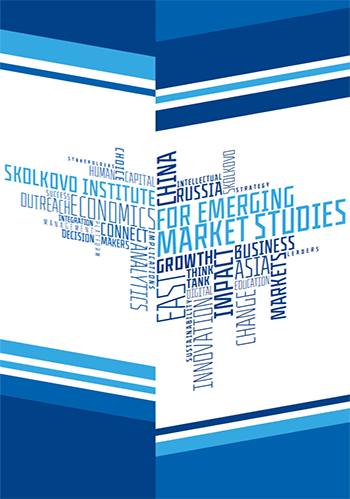 Download presentation about Centre
Africa on the Move: the quest for sustainable growth
Parts of Africa are well on the way to becoming some of the most dynamic places in the world for investment according to Ernst & Young's Africa on the move report, produced in collaboration with the Institute for Emerging Markets Studies - Moscow School of Management SKOLKOVO.
In recent years, an improving economic environment – with significant reforms in macroeconomic management, improved incentives for the private sector and a broadly favorable international context for commodity exporting countries – has spurred high growth rates in many African nations. While most of the world is facing major economic and political uncertainty, Africa is expected to continue its growth trajectory in the coming years.
Sugan Palanee, Head of Markets at Ernst & Young, Africa, comments, "In Africa, a broad range of factors have created favorable conditions for economic transformation, which could see rapid growth become sustainable and inclusive in the future."
Factors driving Africa's success
In recent years government reforms and initiatives have reduced inflation, budget deficits and debt levels in Africa encouraging further foreign direct investment. Africa's regulatory, legal and business environment has also improved. The growing influence of the private sector in Africa is also evident. According to Ernst & Young's 2012 Africa attractiveness survey, over the past three years, the perception of Africa as a place in which to do business has improved – and will improve further over the next three years.
Africa's young and increasingly wealthy population with increased spending power represents a vast potential market with great opportunities. Furthermore, urbanization is an upward trend across the continent. Rapid urbanization is resulting in efficiency, small-scale industrialization and infrastructure to major cities – all of which is attractive to investors.
Africa's natural resources are also a draw for many potential investors. They have particularly caught the attention of the Chinese, both as a potential lender and trade partner. However, despite the commodities boom over the last decade this only illustrates a part of the continent's broader growth story. For example, Indian investment in Africa has also grown but this has been specifically in the telecoms, agriculture, infrastructure and mining sectors. Brazil has also intensified its efforts to invest in Africa and compete with China and India.
Key to sustaining growth
Although Africa's economy has grown rapidly over the past decade, questions are sometimes raised about the sustainability of this growth. A robust structural transformation is the key to shaping Africa's ability to generate inclusive growth and tackle serious challenges, such as poverty and unemployment.
While Africa's growth is not limited to the success of the commodity boom, the continent is still heavily dependent on revenues from natural resources. As a result, Africa's future growth prospects remain vulnerable to external risks. The continent also continues to face development deficits in infrastructure, education, human resources and science and technology. These deficits are undermining progress toward true and inclusive growth. This demonstrates the need for Africa to reduce reliance on natural resource revenues by strategically allocating funds and savings to modernize its economies and investing in key strategic sectors, such as manufacturing and agriculture.
Lessons from other emerging markets
Although every country has individual transformation paths Africa can take a cue from other emerging markets to build policies that focus on development from short-term growth to long-term economic transformation. Africa can strengthen its industrial capabilities, capitalize on agricultural potential and develop a diversified export-led growth strategy.
Looking ahead
Michael Lalor, Africa Business Center Leader comments, "Although the risks in investing in Africa may appear high, risk can be managed, and the rewards can be great. Looking ahead, to ensure the economic transformation of the continent there must be increased infrastructure development, further funding to small and medium-sized enterprises, investment in human capital, the creation of more public-private partnerships and deeper regional integration. This will ensure that Africa is a key player on the global stage."
Download Africa on the move or view this research report (and others) directly on Ernst & Young's Emerging Markets Center website.
Contact us
SKOLKOVO IEMS

 

+7 495 539 30 03
SKOLKOVO Sustainable Business Center monitoring
Leave your contact details and we will send you our monthly monitoring